Finding and Choosing a Clinical Supervisor
I'm delighted to contribute to ACSA's blog and ongoing dialogue on Choosing a Clinical Supervisor.
I wondered what an AI writing app would say. Or the internet? So, I decided to write my blog first, and with no access to AI at present but access to the Internet I thought once my blog is finished, I would consult Google, just to see.
Choosing a Clinical Supervisor is a big deal! Having decided to embark on Clinical Supervision, needing to find a new Supervisor or Supervision being a mandatory part of our work I'm sure we all have questions and some anxiety around this choice given the incredibly important nature of this new professional relationship. For me, first and foremost a Clinical Supervisor must have appropriate training and be in Supervision themselves. Some of us may be lucky in having a recommendation for a Supervisor but if we don't, where to start? Trusted colleagues are a great place to start but even before this, let's reflect on what we are seeking.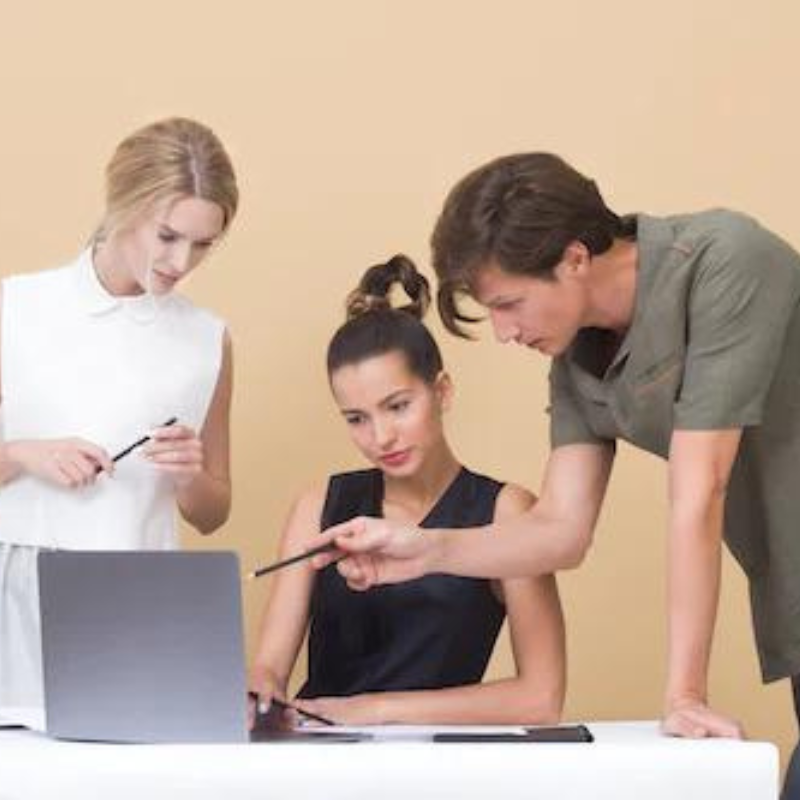 If engagement in Clinical Supervision is about reflection on our practice, our professional relationships, and often our workplace, our Supervision needs to be regular, confidential, supportive, and challenging. Clinical Supervision needs to promote growth in our professional practice and maintain and provide an ethical barometer for us. We begin here to gather or confirm some of our expectations of Clinical Supervision and our supervisor. If we are new to the Clinical Supervision world undergoing Clinical Supervision training could perhaps enhance our understanding of Clinical Supervision and our expectations and decisions around choosing a Clinical Supervisor.
Choosing a Supervisor can be helped by a number of questions. What are our expectations of our Clinical Supervisor and the Supervisory alliance? Do we want our supervisor to be from our profession or specialty? Are we after someone with lived experience? Or is experience in our profession or specialty trumped by a supervisor with energetic curiosity and Supervision Skills?  Are we after a supervisor with specific training for example in psychodrama, or trauma work, or psychotherapy? Is gender important in a supervisor?
What styles or models of supervision are we seeking to experience? If we are new to Clinical Supervision, we may not really know a great deal about styles or models. There is much available to read to help you decide.  Briefly, though are we seeking peer-based, group, or one on one supervision, and why? What reputation does my potential Supervisor have? Do I know others who are being supervised by them? Am I able to talk to others about their experience?
Are we seeking to meet with our Clinical Supervisor face-to-face, or do we prefer our Clinical Supervision to be online, or over the phone?  Clinical Supervision that's online or over the phone may help broaden your choice of Supervisor especially if there is a lack of Supervisors in your local area. Importantly if we are seeing our Supervisor face-to-face, where will it take place? If we are seeing our supervisor online, do we have the appropriate technology? or will our workplace provide this? Our supervision needs to occur in an accessible, safe, and confidential space free from distractions.
Once we have chosen a supervisor what then? Initially, we need to discuss our expectations on both sides. Now would be a good time to talk about an initial trial period of Supervision. Trial periods allow for both sides to see if the Supervisory relationship has the bones for a good fit. Questions they may be useful to ask ourselves could include; Was I energised and challenged by our supervision sessions? Is our rapport developing within the supervision space?
In discussing our expectations of Clinical Supervision our Supervisor may expect a Clinical Supervision contract to be part of our engagement. Contracts provide clarity and can establish important agreements on the length and frequency of Supervision, specific expectations on preparation for Supervision, and importantly cost and cancellation guidelines.
Finally, our ACSA website provides access to and information about ACSA members who are Clinical Supervisors. If you are looking for a Clinical Supervisor, take a look at our find a supervisor page here https://clinicalsupervision.org.au/find-a-member/ . After you have reflected on who and what you are seeking in the supervisory space, you can browse through the list, and even make contact with a couple that resonate and start the conversation.  All the best.
Oh, and by the way my searches on Google were quite positive. A lot of publications are available to fully download. Though not newly published this article did stand out to me.
2014; 36: 201–207 Twelve tips for effective clinical supervision based on a narrative literature review and expert opinion PRIYA MARTIN1,2, JODIE COPLEY1& ZEPHANIE TYACK1,21 The University of Queensland, Australia, 2 Queensland Health, Australia Publication Medical Teacher.
I would also encourage you to join the Clinical Supervision Research Collaborative (CSRC) Its free with lots of Webinars publications and information on Clinical Supervision Research.
By Brad Roser
ACSA President, Registered Mental Health Nurse, Clinical Supervisor