How Effective is Clinical Supervision?
As allied health professionals, it's likely that your schedule is filled to the brim with patients, administration, and responsibilities. Therefore, it's important that any additional workplace activities are of benefit to your practice and your mental health. At ACSA, we know that clinical supervision can create meaningful professional connections that allow for the exploration of workplace concerns, ethics, and development to promote healthier, more effective allied health practice.
We've compiled some research for you to gain a better understanding the effectiveness of clinical supervision, from the perspective and experience of fellow allied-health professionals.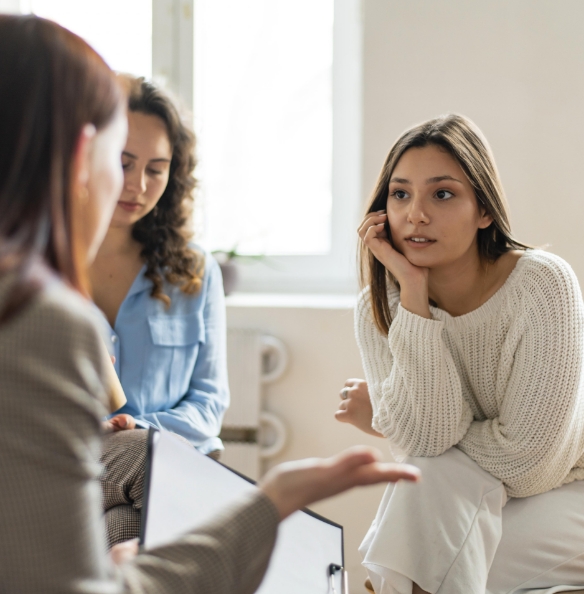 Snowdon et al. (2020) interviewed 38 different allied health professionals on their experience with professional clinical supervision, and used the Manchester Clinical Supervision Scale to quantify their perspectives. The results from this scale results indicate that the 38 professionals viewed clinical supervision positively – and we are confident our supervisees at ACSA would feel the same! A speech pathologist in this study proclaimed "It [is] really useful", and a dietitian stated "I think definitely the supervisor is important".
The interviews undertaken in this study showed that allied health professionals deemed supervision most effective when the supervisor was skilled in their field and facilitated professional development, and the environment supported professional relationships. A podiatrist relayed that "hands-on experience… [and] discussion of cases [is] really valuable."
Within ACSA, our members prioritise these aspects of clinical supervision, and we welcome and encourage supervisors from all fields of healthcare to connect with other supervisors and supervises. At ACSA we know the importance of providing safe spaces for the discussion of workplace issues, and know that clinical supervision is beneficial for allied health professions in developing their professional practice.
The results from Snowdon et al.'s study (2020) are replicated in many other larger-scale studies, including Kumar et al.'s South Australian investigation (2020). This study, which included 189 participants, indicates that the majority of allied health workers view clinical supervision as an important practice. Additionally, they trust and feel supported by their supervisors, and experience direct workplace results from supervision.
The last study we will explore today in our search for an understanding of the efficiency of clinical practice is the recent systematic review of healthcare clinical supervision conducted by Lizarondo et al. (2021) . It compiled evidence from 32 studies and found that clinical supervision is correlated with lower burnout levels and higher staff retention and satisfaction.
These results are extremely encouraging, and we know them to be true in our practice as clinical supervisors. At ACSA, you can find a qualified, experienced supervisor relevant to your allied health field on our Find a Supervisor page. Clinical Supervision has been known to bring the following benefits, as supported by evidence from the discussed studies:
Reduced employee burnout (learn more about burnout on our recent blog post)
Increased skills due to tailored professional development programs
Increased employee job satisfaction
Increased confidence managing workplace dynamics and conflicts professionally
Better work-life balance and employee mental health
Reinforcement of workplace standards and evaluation of practices for increased efficiency
We believe that all allied health professionals can benefit from clinical supervision. Are you struggling with your mental health and balance at work? Are you feeling reduced job satisfaction? Do you seek professional development to increase your skills? Or, do you wish to maintain a healthy workplace? Healthcare clinical supervision is for you!
To find a suitable supervisor, visit our website and search our database of professionals. You can refine your search by the supervisor's gender, operating location, profession, and session format (face-to-face, online or phone), to ensure you receive supervision relevant to you and your practice.
If you have any questions, please contact our team at ACSA through our online contact form. We look forward to providing effective workplace support through clinical supervision!
References
[1] https://bmchealthservres.biomedcentral.com/articles/10.1186/s12913-019-4873-8
[2] https://bmchealthservres.biomedcentral.com/articles/10.1186/s12913-019-4873-8
[3] https://journals.plos.org/plosone/article?id=10.1371/journal.pone.0260156