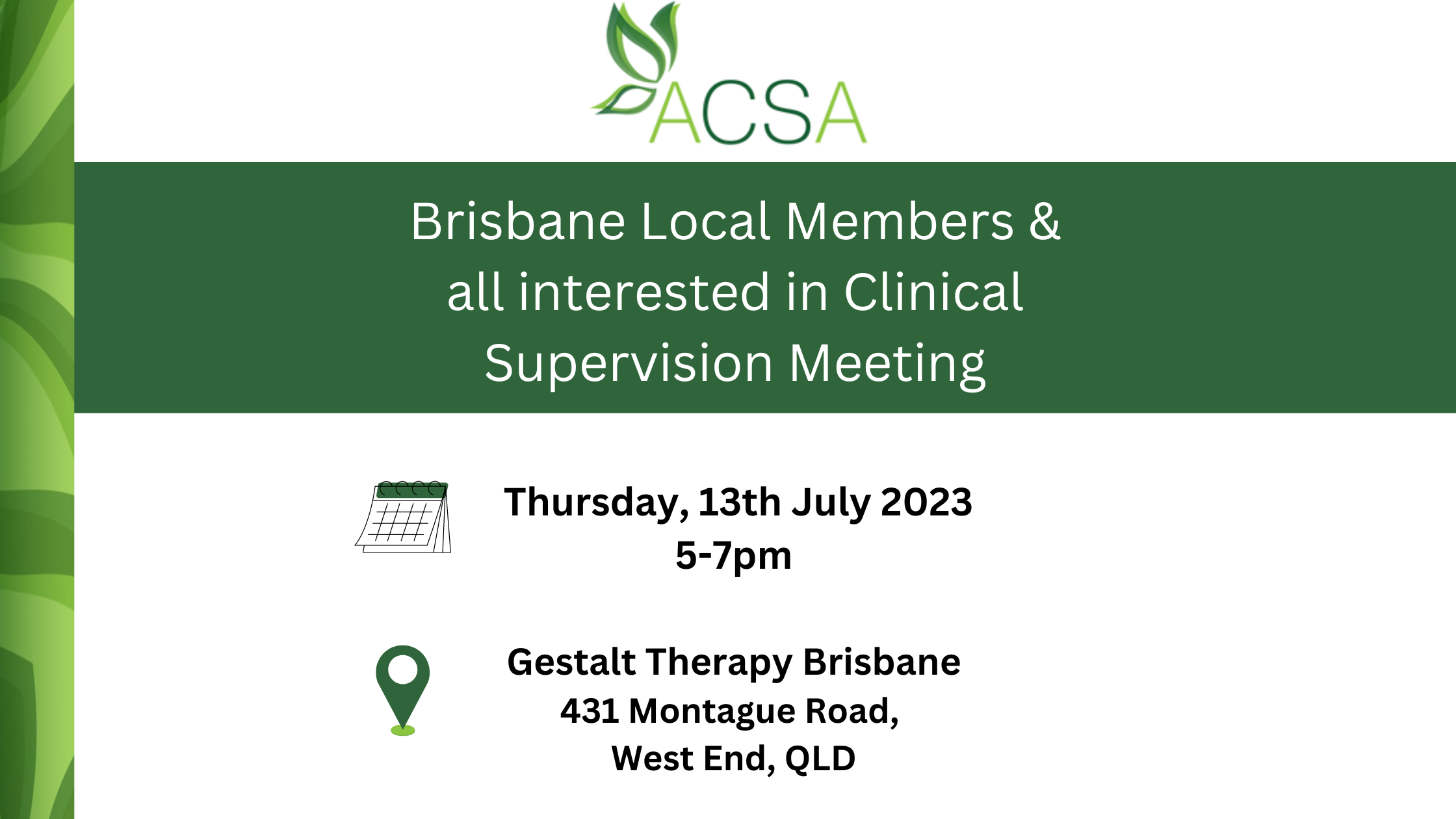 Brisbane Local Members and all interested in Clinical Supervision Meeting
Guest Speakers
Belinda Kippen, Anna Boyce, and Mel Wiemers,
All work with individuals and teams to support professional practice. They are currently completing a Master of Counselling at QUT and are delighted to present you with a constructionist approach to Supervision using a reflecting team."
Why meet?
Network with other professionals providing and receiving clinical supervision, or wanting to know more about clinical supervision
Come to an education session on clinical supervision
Be informed about ACSA's vision and contribute your ideas
When
Thursday, 13th July 2023
5-7pm
Venue
Gestalt Therapy Brisbane
431 Montague Road, West End, QLD
Limited parking on site or street parking available
This venue and presentation do not lend themselves to online attendance. A summary of proceedings will be available on the website after the meeting.
RSVP: July 12th, 2023
For more information, contact the convenors:
Kobie Hatch E: kobie.hatch@health.qld.gov.au W: 07 36461164
Bev Love  E: BevHLove@gmail.com  M: 0402 158 030
All welcome!  ACSA & non-ACSA members,
There is no charge to attend – it's free!
If possible – please bring a small plate of finger-food/nibbles to share